Stalosan® Hygiene Solutions
Dry bedding hygiene
A three step product range of dry bedding hygiene products with increasing efficacy…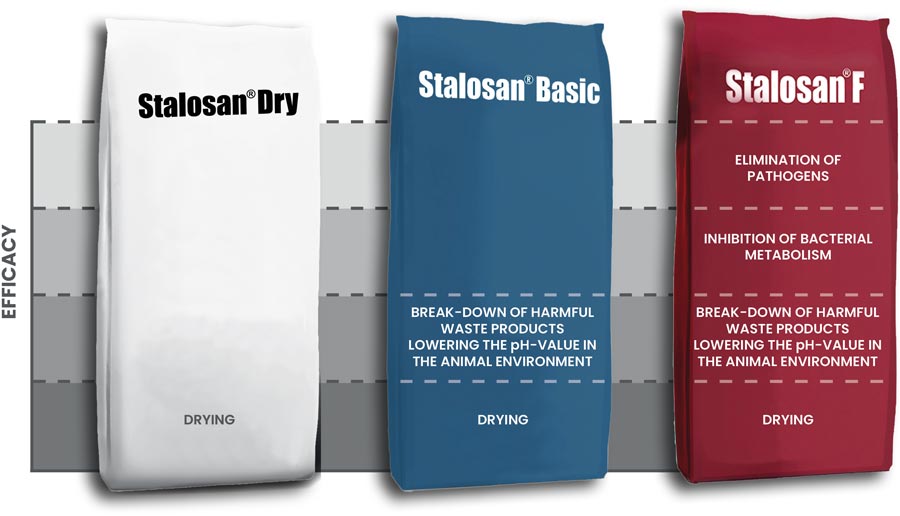 The Stalosan product line ranges from the highly effective biocide "Stalosan F", to the medium acidic drying agent "Stalosan Basic" through to the slightly acidic drying agent "Stalosan Dry". The product line also includes "Stalosan Green" which can be used in organic livestock production.
Stalosan Hygiene Solution products are available in 15kg bags and we can supply the following quantities delivered directly to you:
full pallet of 66 bags
half pallet of 33 bags
minimum of 10 bags
Combination pallets are also available, please contact us for more information.
Click on the product options below to learn more: